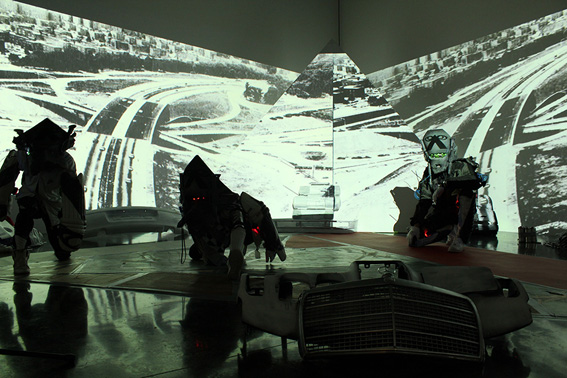 YOUR EYES ARE DEAD Chapter One from rage bank on Vimeo.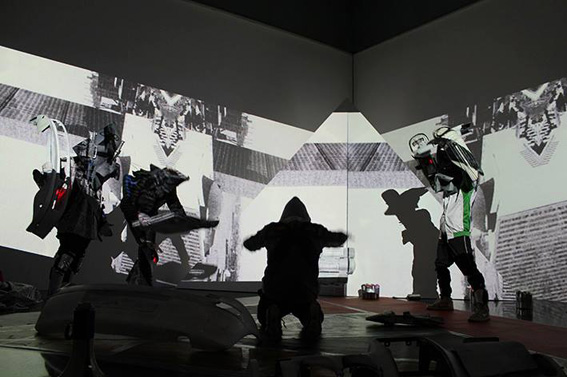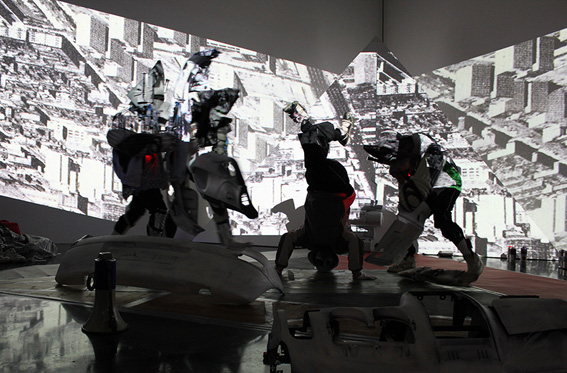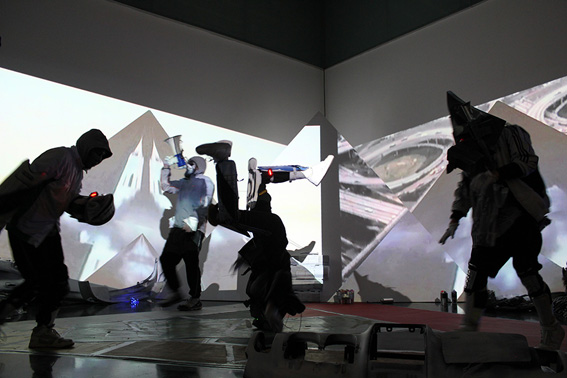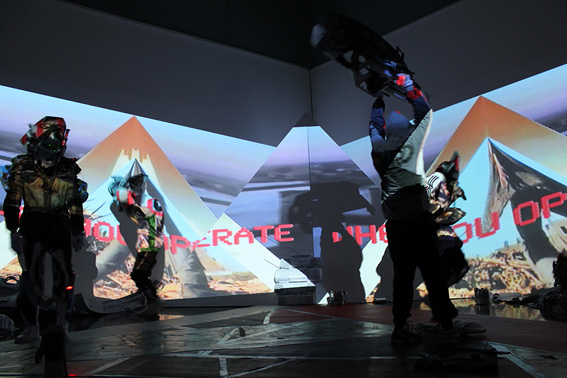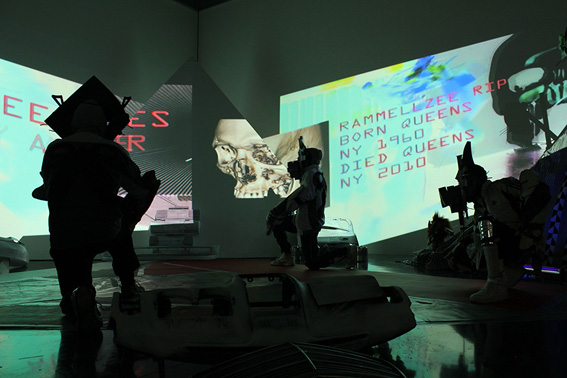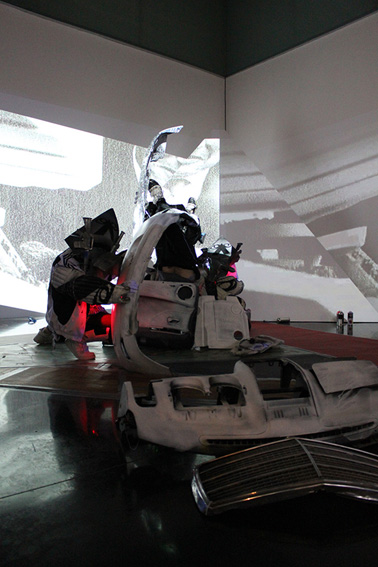 MOZEZIZM (Cross Bronx Expressway ritual)
Documentation from MOZEZIZM ritual, a video installation performance by the Cult of Rammellzee, (Tex Royale, Deadsteppa, Jezza-Ho, Nuke Eden, Zig Tek Boyz) referencing Robert Moses and the origins of Hip Hop culture. Directed by Alexis Milne at The New Art Gallery Walsall 2013 (Curated by Cedar Lewisohn) Image courtesy of Hannah Anderson.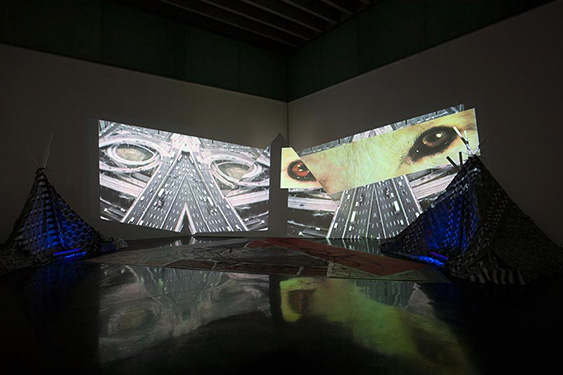 Image by Jonathan Shaw featured in Review on This is Tomorrow blog, see link below
http://www.thisistomorrow.info/viewArticle.aspx?artId=1962