Submerged Kid

The Submerged Kid // Chapter One from rage bank on Vimeo.
The Submerged Kid : Chapter 2 // Hybrids from rage bank on Vimeo.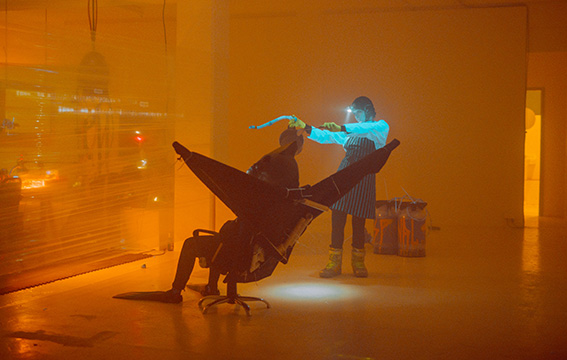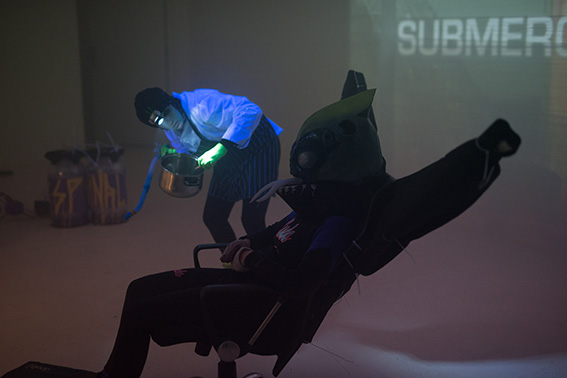 The Submerged Kid performance by Alexis Milne featuring Emily Rosamond as Hooper the Intern and Lu Ma Oi as The Complaining Chef at KARST 2017 image by Dom Moore
Scrabulous Anomaly in the re-write department presents, 'The Submerged kid' a hoverboard reading by Alexis Milne, drawing on William Burrough's Nova Express, J G Ballards' Drowned World, and Francis Ford Coppola's Apocalypse Now to create a surreal post apocalyptic landscape. A disparate group of drug addicts scavenge the 'Battersea Lagoons' in search of spinal fluid from hybrid super species that thrive in the radiated waters. Spinal fluid is used as a drug to access reptilian consciousness in order to adapt to the forthcoming temperate shift brought on by global warming.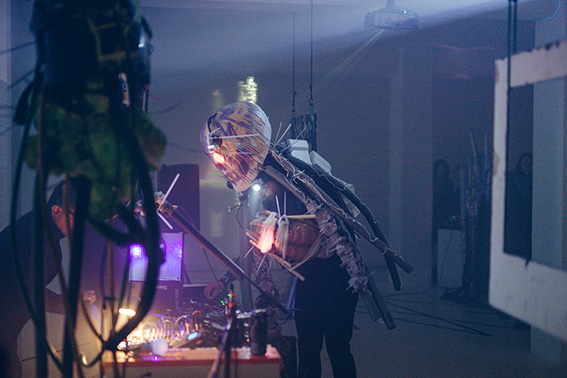 Alexis Milne as Scrabulous Anomaly performing the Submerged Kid at KARST 2017 image by Dom Moore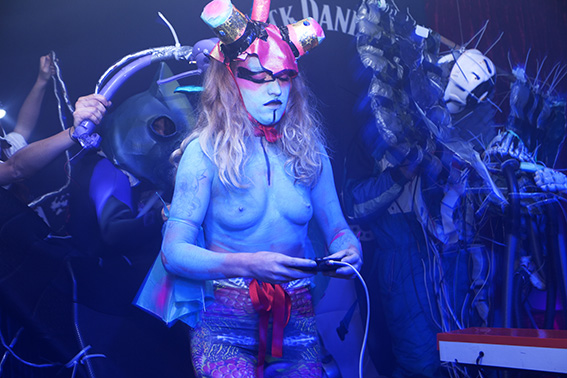 Colloboration with AJA inThe Submerged Kid at Exquisite Vogon TV Episode 6 image by Yasmine Akim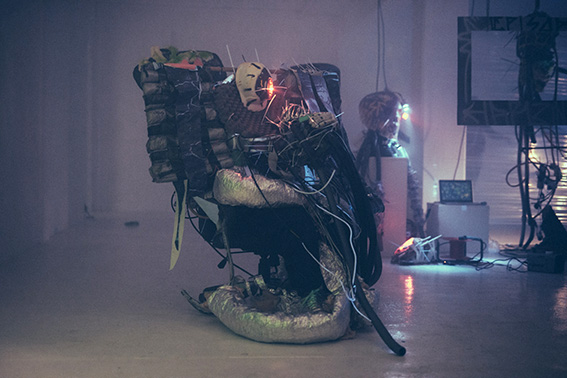 Cuthulu hybrid by Alexis Milne featuring Tex Royale at KARST 2017, image by Dom Moore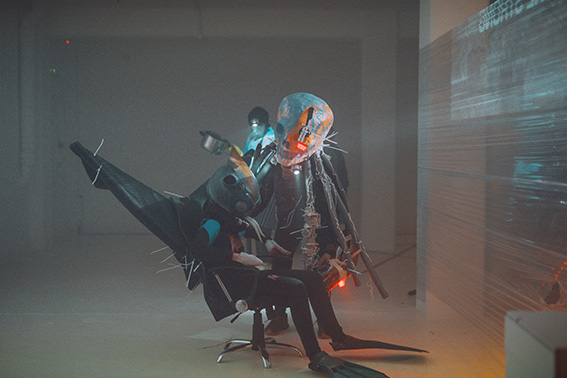 The Submerged Kid performance with Alexis Milne as Scarbulous Anomaly featuring Emily Rosamond as Hooper the Intern and Lu Ma Oi as The Complaining Chef at KARST 2017, image by Dom Moore